Más Series 2014 | Movistar
Retoque para cartelería de la serie de televisión The Walking Dead. Partiendo de imagen promocional, crear fondo suficiente para poder usar en carteles verticales. Crear e integrar en 3D el Más.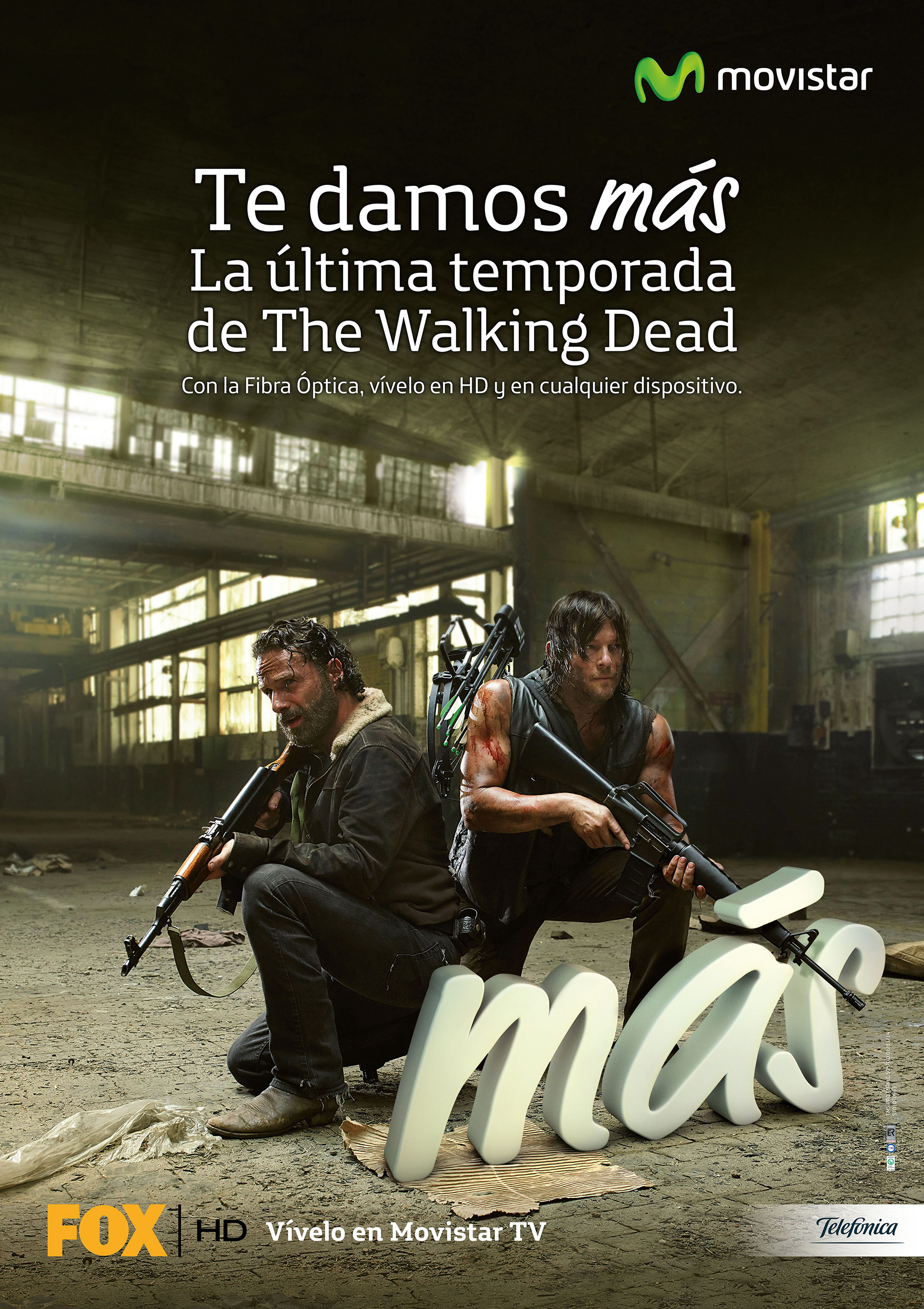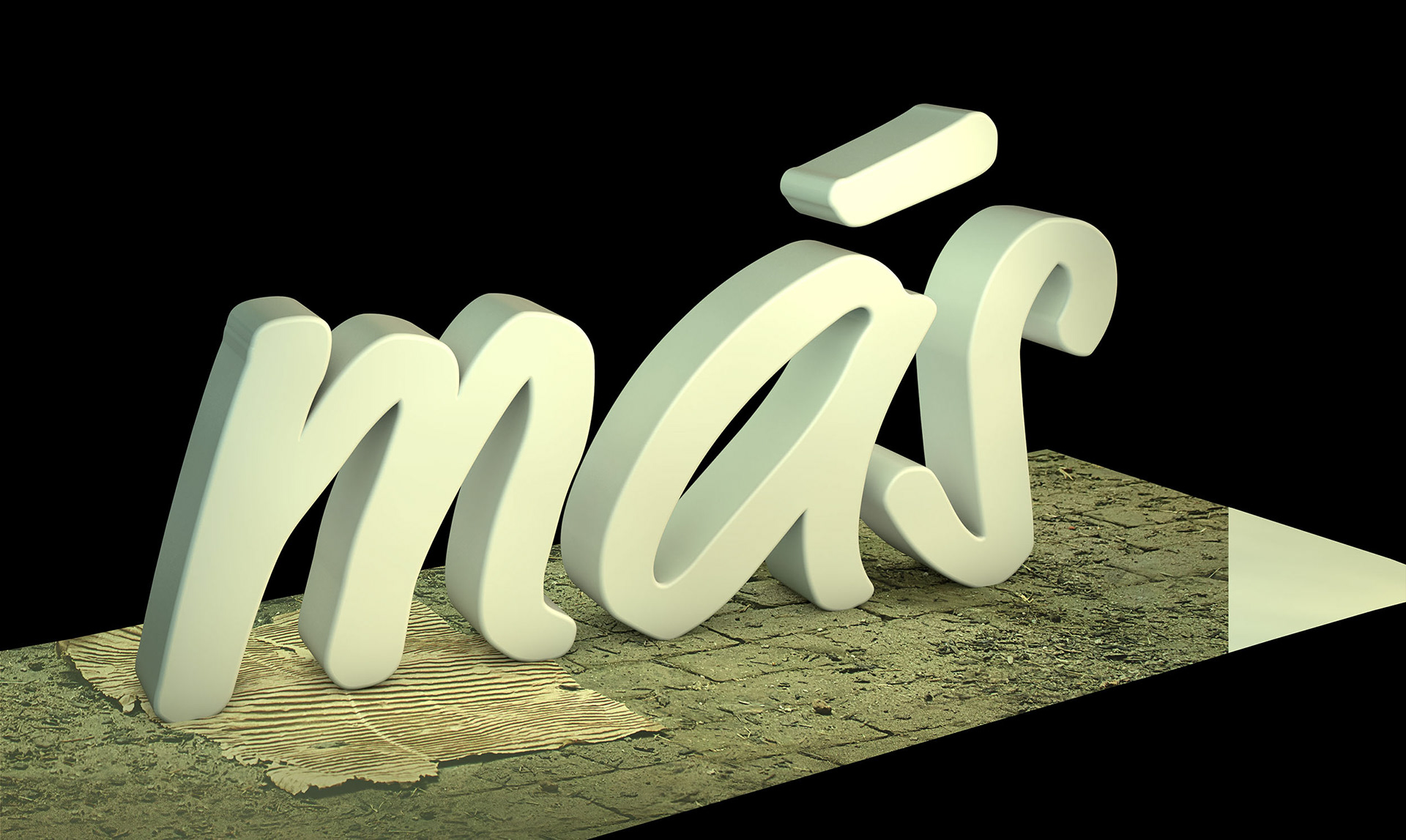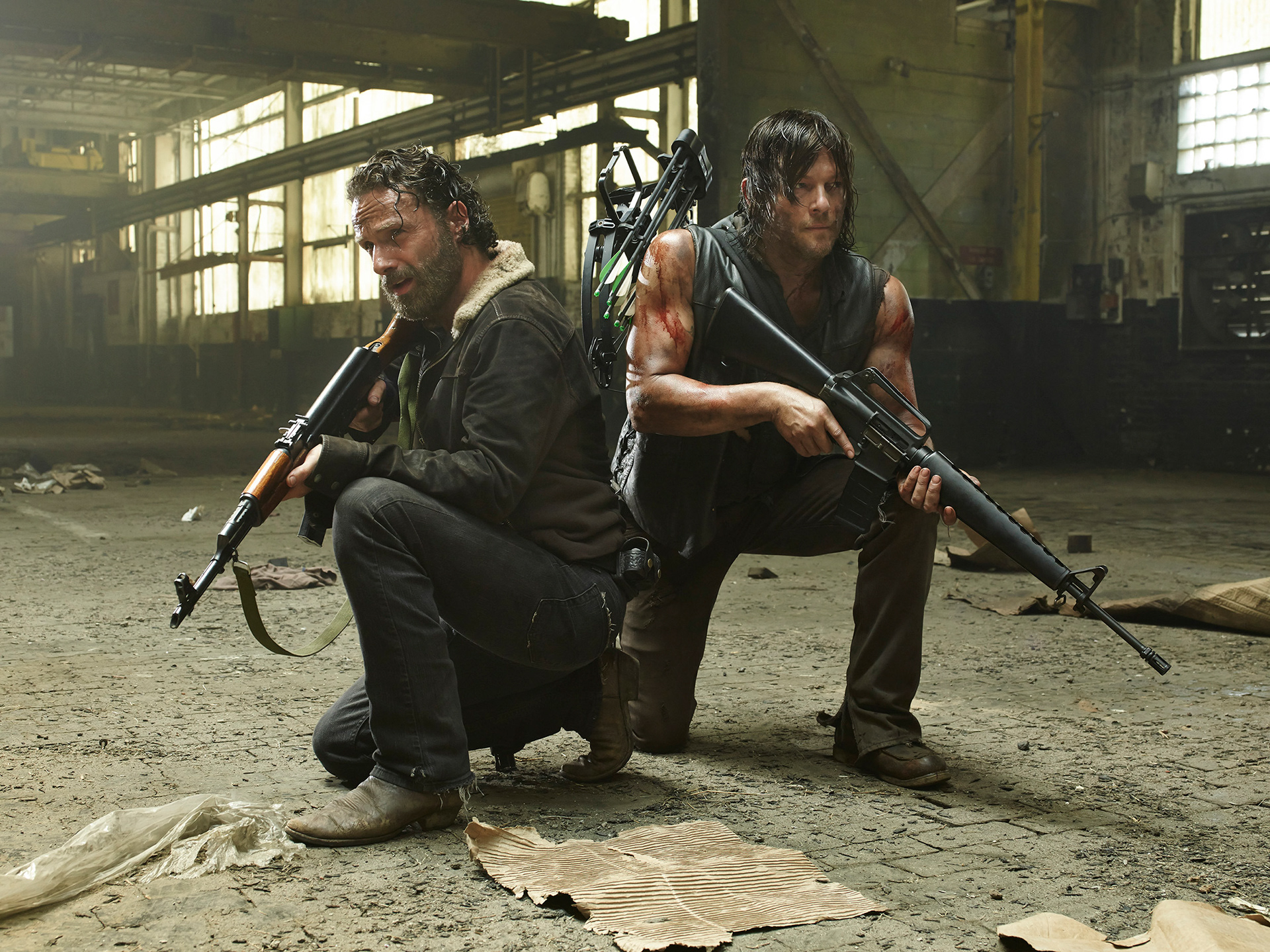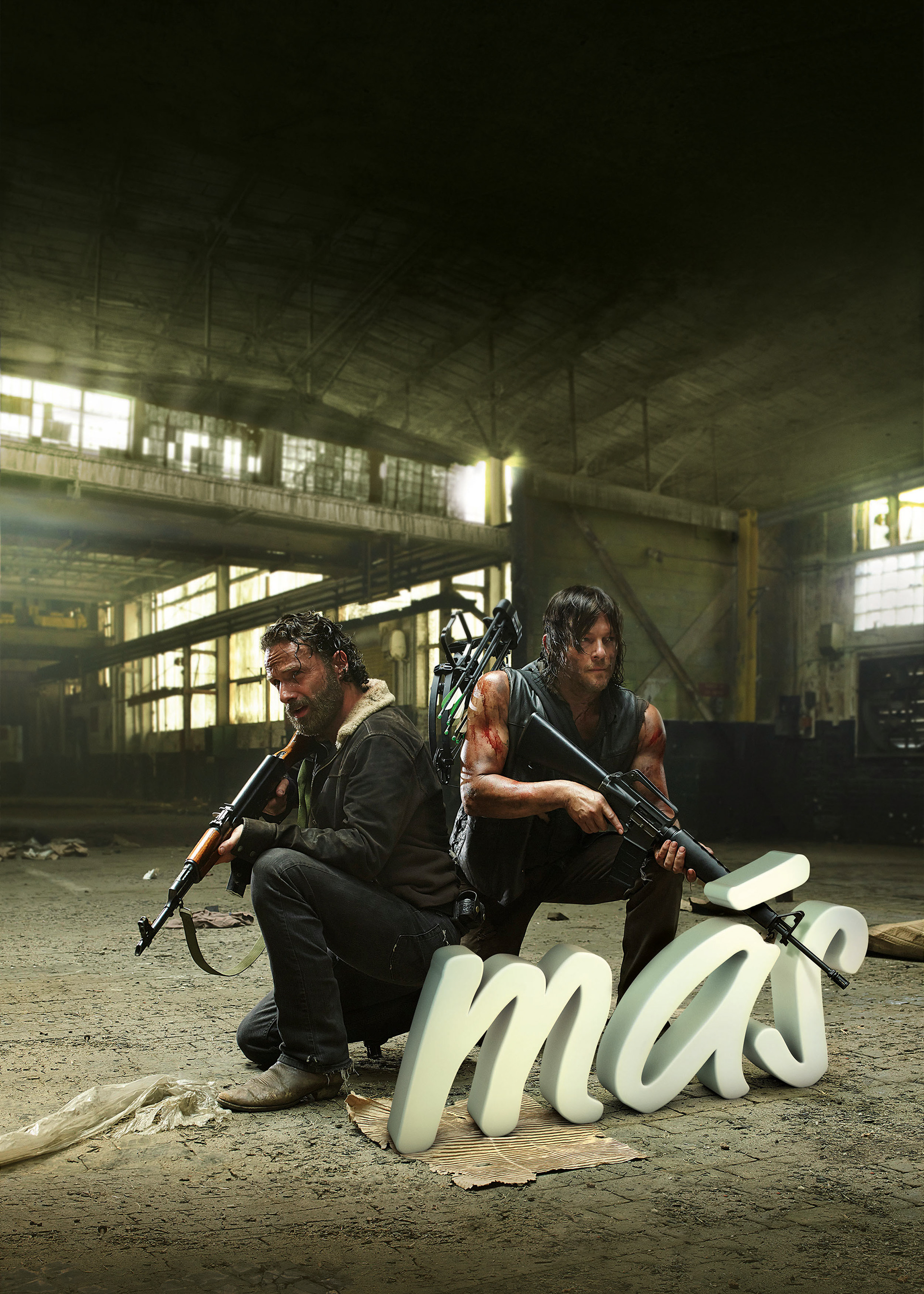 Cartel promocional de la serie Walking Dead en los canales de Movistar TV. El retoque consiste en integrar la palabra "más" generada en 3D, y ampliar la imagen original para poder tener fondo suficiente para formatos grandes de PLV.
Promotional poster of Walking Dead Tv Show in the Movistar TV channels. Retouched to integrate the generated 3d word "más", and expand the original image to have enough background for big formats.
CREDITS
 
Agency: Labstore 
Client: Movistar
Art Director: Marcos Nadal
CGI/Retouching: Al Borge